Welcome to my Blog! From the....
From the West Michigan Symphony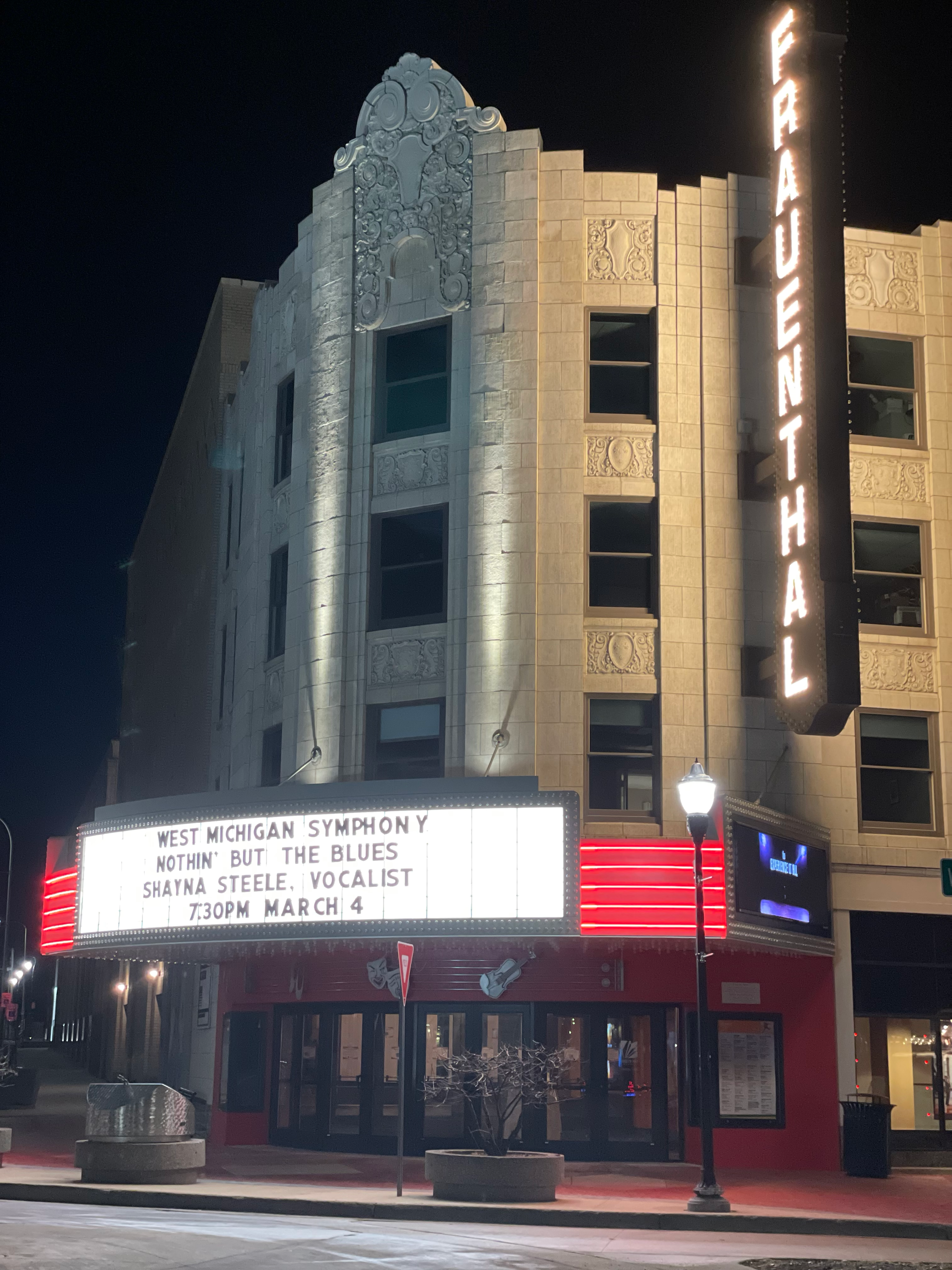 Late last night, after wrapping up my "party for 2" Mardi Gras celebration with my daughter, we spoke about Lent and what it meant. I'm not a religious person, even though from birth, I've been a baptized "good Methodist woman" and even married a Methodist man, but we never go to church. We, like most people I know, celebrate the holidays and I get what I get out of lessons from the Good Book and get on with it. Christmas and midnight mass, Easter egg hunts and what not and I usually take the Lenten season to do something ridiculous like cut out carbs. :(  Not doing that again.
This year, I decided that social media was stealing my soul slowly and honestly, I didn't feel like I was really connecting with anyone on a deeper level about music or art.  It felt like the Matrix; we all aimlessly posting and liking and clicking and scrolling and judging others and ourselves and making bad decisions....basically looking for validation. Love. Acceptance. All of this from a tiny, blue thumb. 
Yuck.
On that note, I am an independent artist and I rely on the internet to sell myself. I know, sounds gross. No really, I needed to connect with you all during my 40 days of no socials, but only through my personal website. These blog posts are only for anyone who's decided to join my mailing list because they really want to be here. I don't care if you like it or even bother to read it, but it's an outlet to share my adventures. So far, I feel free. I read the newspaper today (wow, what a concept!) and did my laundry. I packed neatly and got to the airport on time. I was calm and organized. I didn't have Twitter telling me how I should feel about the attack on Ukraine or Instagram begging me to buy the Lumen device to measure my metabolism through CO2. I'm sorry, WTF???
Today, I'm in Michigan singing with the West Michigan Symphony. There's a marquee with my name on it. I'll never be too cool to not see something like that I think, wow that's unreal. It's extremely humbling. 
xoxo
S